False Ceiling
A False ceiling is a secondary ceiling that is suspended below the main ceiling of the room. False ceiling inside residence are mainly done with POP or Gypsum board material. False Ceiling reduces height of the room & thus gives more efficient Air conditioning, it allows us to install indirect lights in form of LEDs. Additional layer works as insulation layer for homes that are directly facing sunlight.
Specifications
Effective building design requires balancing multiple objectives: aesthetics, acoustics, environmental factors, and integration with the building's infrastructure—not to mention cost of construction as well as long-term operation costs.
1 ) Cost calculated with unit "per square feet".
2 ) POP – Plaster of Paris & Gypsum board are two main material option.
3 ) Cost goes up as design becomes more complex.
4 ) Rates of items like edges and fascia are calculated with unit "Per Running feet".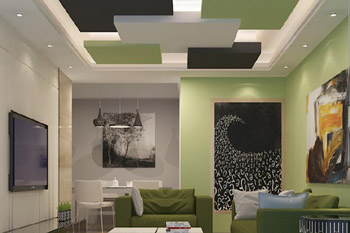 Sample Design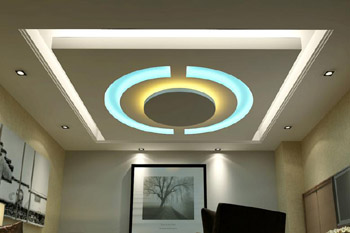 Interior False Ceiling Design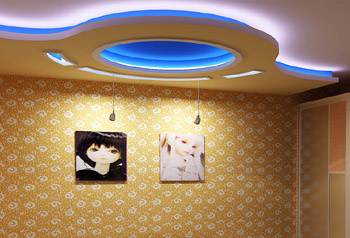 Interior False Ceiling