Flooring Work
The job of protecting slabs of roofs on the different floors in building and providing suitable finish of floor surfaces is known as flooring. There are many types of floors according to their uses, economy and required level of finishing
In some places concrete is used before flooring. This concrete is known as subgrade. The places where flooring is done directly on soil, surface should be rammed with the help of wooden hammer, so that the surface should not be settled down. If concrete is used after 24 hours, cement slurry (2 kg cement per square meter) should be laid and then flooring is done. If this concreting is done on ground it is known as base concrete. If it is done on RCC slab, it is known as kusson of size 100 mm and 40 mm respectively.
Type Of Floor :
1 ) Bricks or interlocking tiles flooring
2 ) Cement concrete floor.
3 ) Marble chips or crazy marble flooring.
4 ) Ready made marble tiles flooring.
5 ) Glazed tiles flooring.
5 ) Kota stone, Agra stones etc stone flooring.
5 ) Wooden flooring.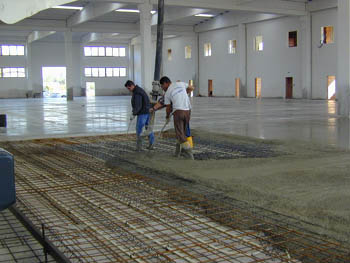 Civil Work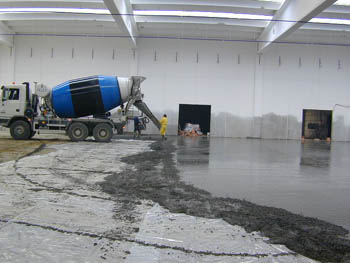 Civil Work- Flooring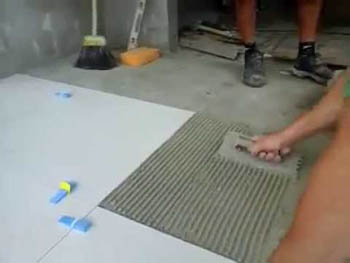 Civil Work- Flooring